Digitalisierung/Digitalisation
"Alles, was digitalisiert werden kann, wird digitalisiert. Und alles, was vernetzt werden kann, wird auch vernetzt. Das betrifft Menschen, Maschinen und Produkte gleichermaßen."
(Timotheus Höttges, Vorstandsvorsitzender Telekom AG, 2015)

The term digitalization currently covers a variety of application fields in informatics. Software Engineers must therefore be able to combine this term with methods and techniques from informatics. In addition, it is important for them to know various application areas and industries in which digitalisation and digital transformation, including related IT systems and software engineering methods, are currently relevant or will become even more important in future.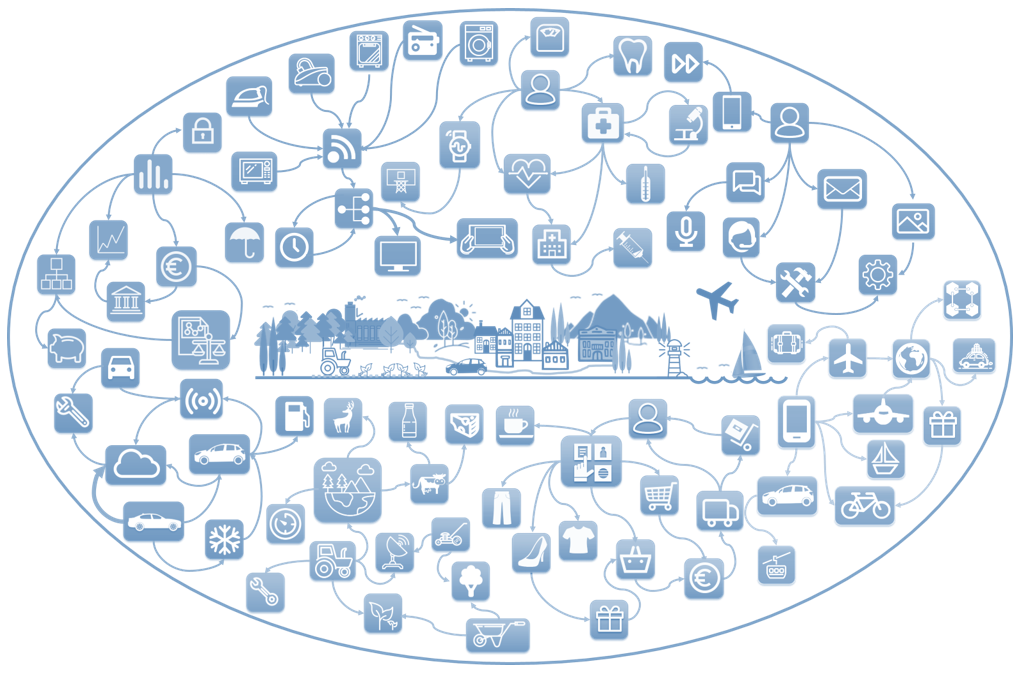 Lecturer:
Prof. Dr. Bernhard Rumpe
Supervising Assistants:
Course Type:
Lecture
Course ID:
12.00008
Scope:
3 ECTS
Language:
Mixed de/en. It is possible to pass the lecture in each of the two languages.
Dates:
regularly on Wednesday, 18:15 - 19:45, room AH I
Start date: 03.04.2018
Topics:
The lecture "Digitalisation" explores and discusses digitalisation from different perspectives of informatics: We investigate fundamentals of the terms digitalisation, digitisation and digital transformation, its classification in the discipline informatics, relation to IT-systems and software engineering methods as well as strategies for digitalisation. Discussions will stimulate a critical examination of the terms. Furthermore, lecturers from industry will discuss current developments that are advancing the digitisation of their economic sector and provide practical examples. This includes domains such as:
Automotive
Energy
Health
Public Infrastructure
To pass the course, you have to prepare a "written homework assignment" that describes (1) a brief summary of two presentations with a reflection of your own future career and (2) two scenarios for meaningful digital transformation in domains of your choice (a template is provided).
Learning objectives
Classification of the term digitalisation in the discipline of informatics
Critical examination of the terms
Knowledge of practical application areas, current problems and challenges of the domains as well as digitalisation scenarios
Reflection on your own career
Requirements
Basic Software Engineering knowledge.
Interest in IT supported digitalisation and transformation processes.